Stand out; make a statement; be bold. Dare to be different: lead not follow.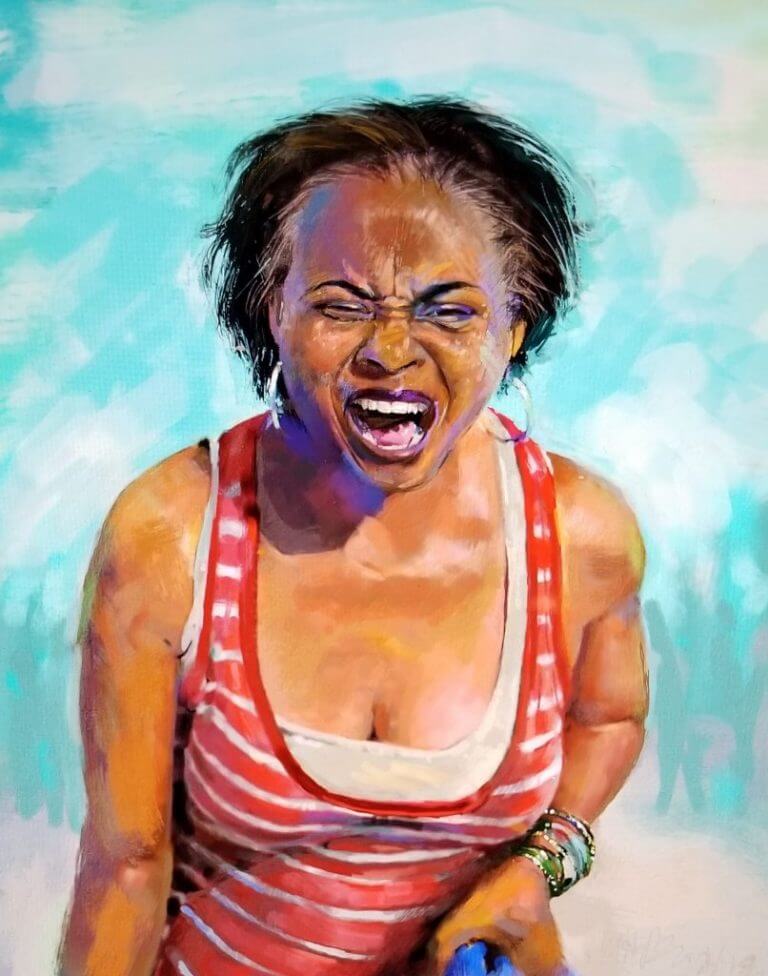 Anger, Shame, and Regret:
A mother mourns after seeing the murder of another "Black Child."
Digital Painting, Corel Painter, 2019.
Digital Painting
Artwork from a conceptual point of view speak truth to ciaos.
Anthony's
Primary goal is to sale his artworks. Which consist of drawings, oils, watercolors, and digital paintings. Giclee prints reproductions of his original paintings and drawings  are also for sale.
The inclusion of digital artworks offer an alternative to purchasing an original oil, watercolor, or drawing. Additionally, Anthony offer original digital artworks completely digitally produced.
Thus, some digitally produced artwork is an original in print form. That is, it never existed in any other paper or canvas form. Therefore, all paintings listed as a digital painting are sold only as original prints. Prints are produced on acid-free 100% archival rag paper or on specialized archival canvas.
Anthony:
Is the artist and owner of The Color Brown Studio. Residing in Maryland, but a native of Washington, D. C. 
Click image to access specific page