Stand out; make a statement; be bold. Dare to be different: lead not follow.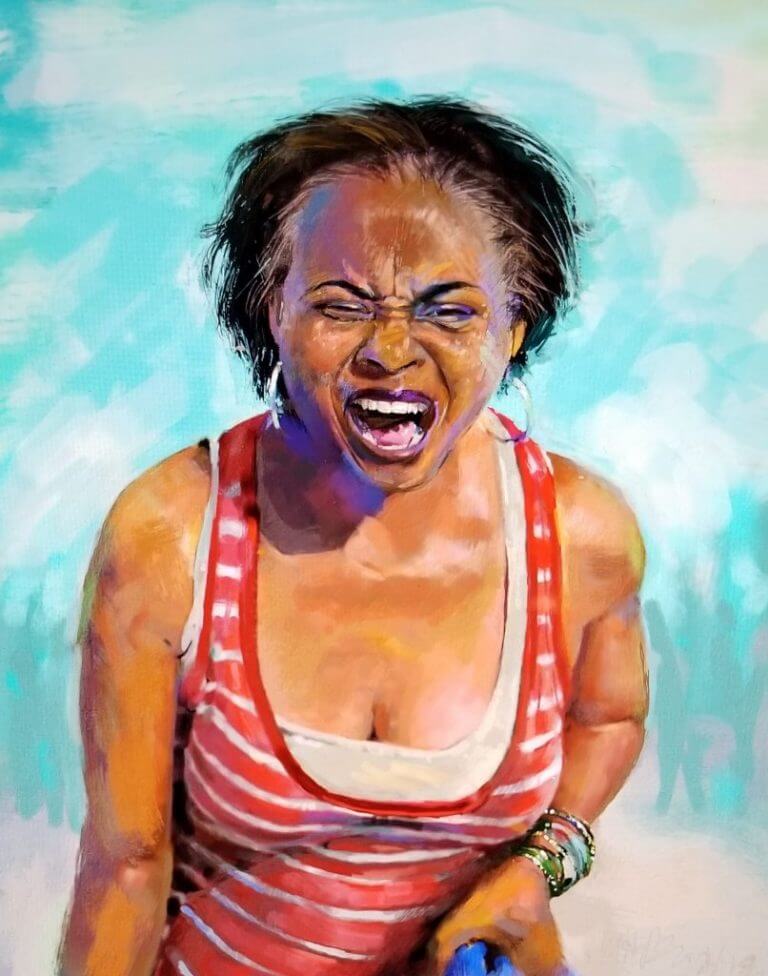 Anger, Shame, and Regret:
A mother mourns after seeing the murder of another "Black Child."
Digital Painting, Corel Painter, 2019.
Digital Painting
Artwork from a conceptual point of view speak truth to ciaos.
Artist
Anthony H. Brown's

 
Primary goal is to highlight his artworks for sale. His artwork consist of original drawings, oils, watercolors, and digital artworks. In addition, to viewing his artworks originals Anthony offers both reproduced and original Giclee prints.
The addition of digital artworks is to offer an alternative to reproduced artworks. My reproduced artworks provide you a choice of buying any traditional work of art as a print. Thus, that purchase is not an original, but a copy (reproduction), of an original.
Whereas, a digitally produced artwork is an original in print form. It never existed in any other paper or canvas form. Therefore, all paintings listed as a digital painting are sold only as original prints. Prints are produced on acid-free 100% archival rag paper or on specialized archival canvas.
Who is Anthony H Brown:
He is the artist and owner of The Color Brown Studio. He was raised in Washington, D. C. His artistic abilities were first recognized during elementary school. Where he helped draw and design African American bulletin boards for teachers. While in the fifth grade he drew animals matching the alphabets, displayed during the six-grader graduation.
After the graduation he sold some of his drawings. He was the first ninth grader to attend a vocational art school, where he studied advertising and graphic design for four years. He graduated from two of the oldest art colleges in America.
During his final semester of undergraduate school, he studied Renaissance art history and painting in Italy. He received full tuition from three graduate schools. And along with his Master's and Bachelors of Fine Art, he holds a PhD., in Philosophy, with a concentration in Industrial and Organizational Psychology.
Click image to access specific page